Our Local Estate Sales:
NJ Listings This Weekend

Scroll down for our upcoming estate sales - NJ home liquidation events in Atlantic and Cape May counties.


---
Shop NJ estate sales.
Help local families.

Whenever you see an estate sale happening in South Jersey area, know that someone is going through a major change in their life.
It can be bankruptcy, foreclosure, divorce, death in the family, or because the people are downsizing or relocating.
But whatever the reason, you can be sure that holding an estate sale is much more than just earning a profit.
For the families, it's often the only chance to prevent or pay off debt, to recover some money for the next chapter of their lives, or to find completion and a good new home for their valued possessions and family heirlooms.
And of course it's a great way to help our environment and keep the good stuff out of the landfills!
NJ treasure hunters wanted!
If you are a South Jersey thrifter, you'll love shopping at our local estate sales, because that's where you find the best bargains and the sweetest deals of all.
In fact, some people do most of their shopping at home liquidation events only - smart!
But it doesn't stop at just saving you money.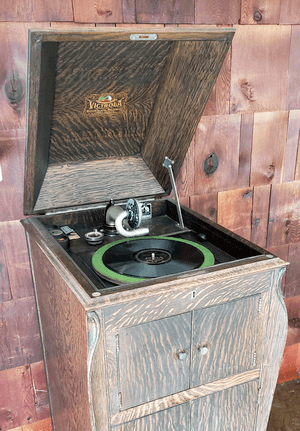 Because when you browse estate sales, you never know what you're going to find.
It really is like a treasure hunt, and the possibilities are endless!
For example, you can expect to see furniture, electronics, clothing, appliances, linens, dishes, tools and many other common household items at every sale.
But some will also feature original paintings, unique memorabilia, one-of-a-kind artwork, unusual collectibles, vintage vinyl, coins, jewelry and watches, limited edition toys, rare books or antique maps - all the interesting stuff you can't buy in stores.

Yet others will even have cars, motorcycles and boats for sale.
And let's not forget the quality of the older items - they just don't make things like that anymore!

If it sounds exciting, that's because it is!
So join in on the fun - get on our list and be notified of every sale we schedule in Atlantic and Cape May counties, New Jersey. (You'll also get coupons for each sale!)

Wayback Estate Sales:
NJ Home Liquidation Events in Your Area
Are you new to estate sale shopping? See the FAQs first.

Want to thrift like a real pro? Check out our Tips for Shoppers.

And always remember the Rules of the game!


---